Q1.

Is this a pictogram or a bar chart?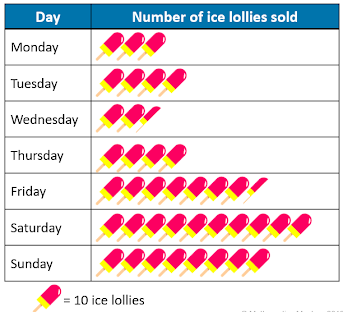 Options:
Bar chart
Pictogram
Q2.

If this symbol represents 5 what would a whole one represent?

Q3.

Which of the questions below cannot be answered by using this bar chart?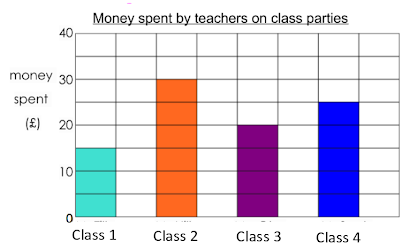 Options:
How much was spent in class 6?
Which class had £15 spent?
Which class had half the money spent as class 2?
What is the total amount of money spent by all four classes?
Correct Answer:
How much was spent in class 6?
Q4.

In this pictogram, how many people walked?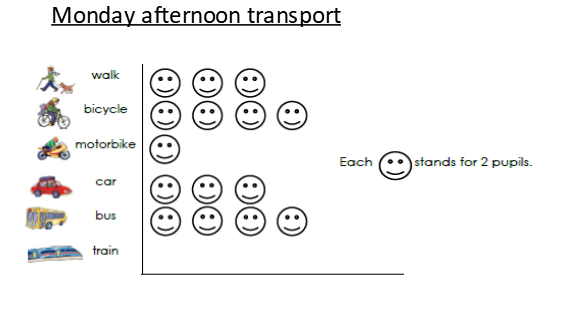 Q5.

True or false, in this pictogram 1 and a half pupils went by car?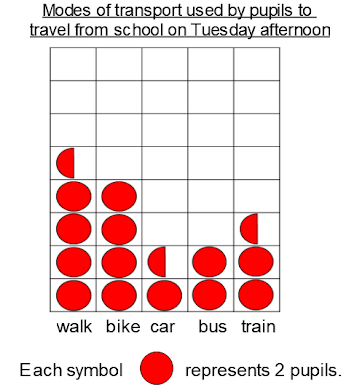 Q6.

Using the graph above. If 2 more circles were added to the walking column, how many would have walked in total?
Q7.

How many people traveled by bike?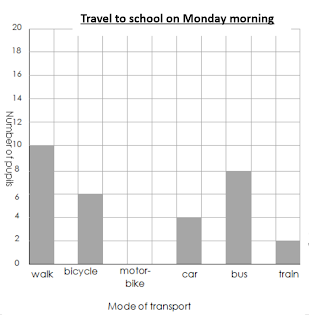 Q8.

What does this tally show?

Q9.

Which mode of transport has 7?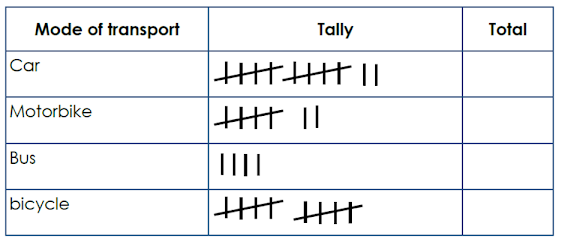 Options:
Car
motorbike
bus
bicycle